The Woman Behind Vital Steps First Aid Training:
Get To Know Jackie Marshall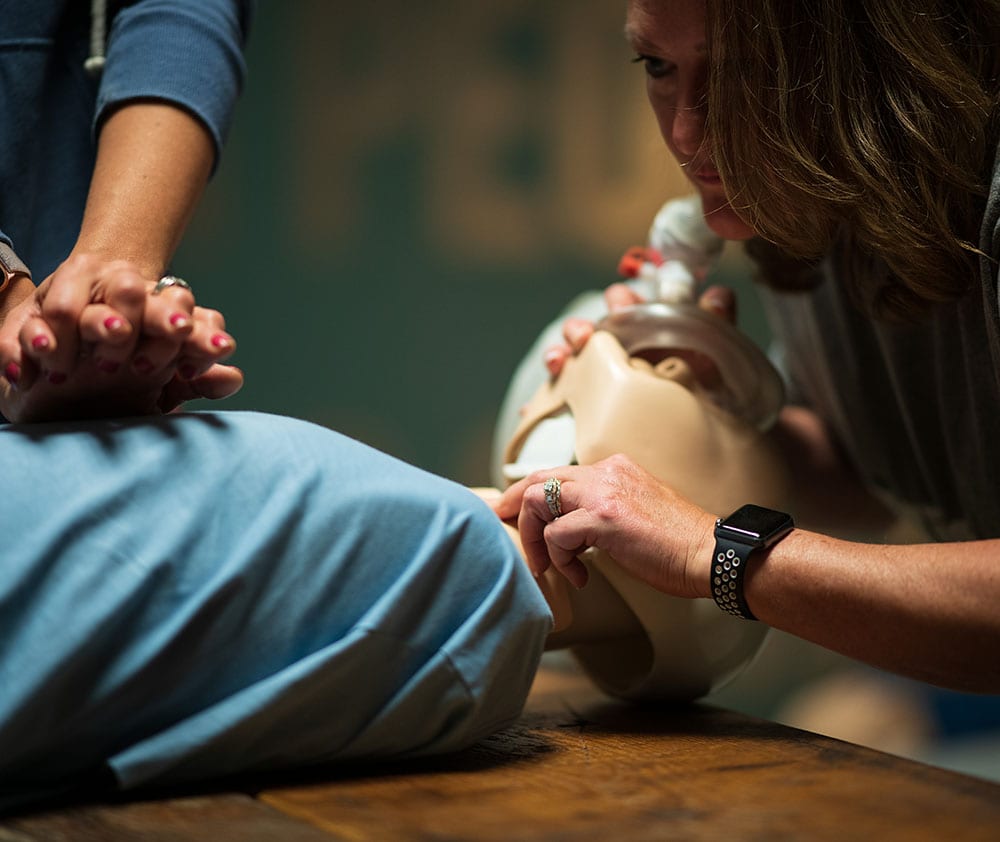 Jackie's been teaching for the Canadian Red Cross for over 30 years.
Jackie spent the first 10 years as a Lifeguard and a Canadian Red Cross First Aid/CPR Instructor.
In 1994, she launched her personal business, Vital Steps First Aid and Safety Services. For 25 years she taught classes part-time and worked as a Licensed Practical Nurse.
Her favourite part? Giving people real-life skills that impact lives. Over the many years of her teaching career, she has saved many lives. How? By teaching life-saving skills that are constantly used outside of her classroom.
And that's why she continues to teach.
Her #1 goal as a teacher is to give students a relaxed, vibrant, and fun learning environment that enhances their learning and makes them want to come back for more.
Having fun during coursework is important – Jackie works to keep the material intriguing…and sometimes in the most surprising ways.
"I love teaching people how to save lives. It's a gift that's been given to me."
Did you know that the BPM's of the song 'Baby Shark' fits perfectly with the suggested BPM of CPR?
Just picture it – a group of people practising their CPR skills while belting out Baby Shark. Definitely not your regular first aid class.
Jackie's now retired from nursing, and is fully committed to Vital Steps. Her courses aren't only for health authorities. They're also for people in:
Dental offices
Massage offices
Chiropractic offices
Medical offices
And anyone else who just wants to learn.
First Aid Courses: 8 To Choose From
Most courses are available for 1st-time certification and recertification. Mobile first aid training is available in The Fraser Valley and Lower Mainland - including locations such as: Chilliwack, Abbotsford, Langley, Mission, Surrey, and Hope.
Already Know What Course You Need?
Then you just need to sign up!
5 Ways Vital Steps First Aid Training Changes The First Aid Game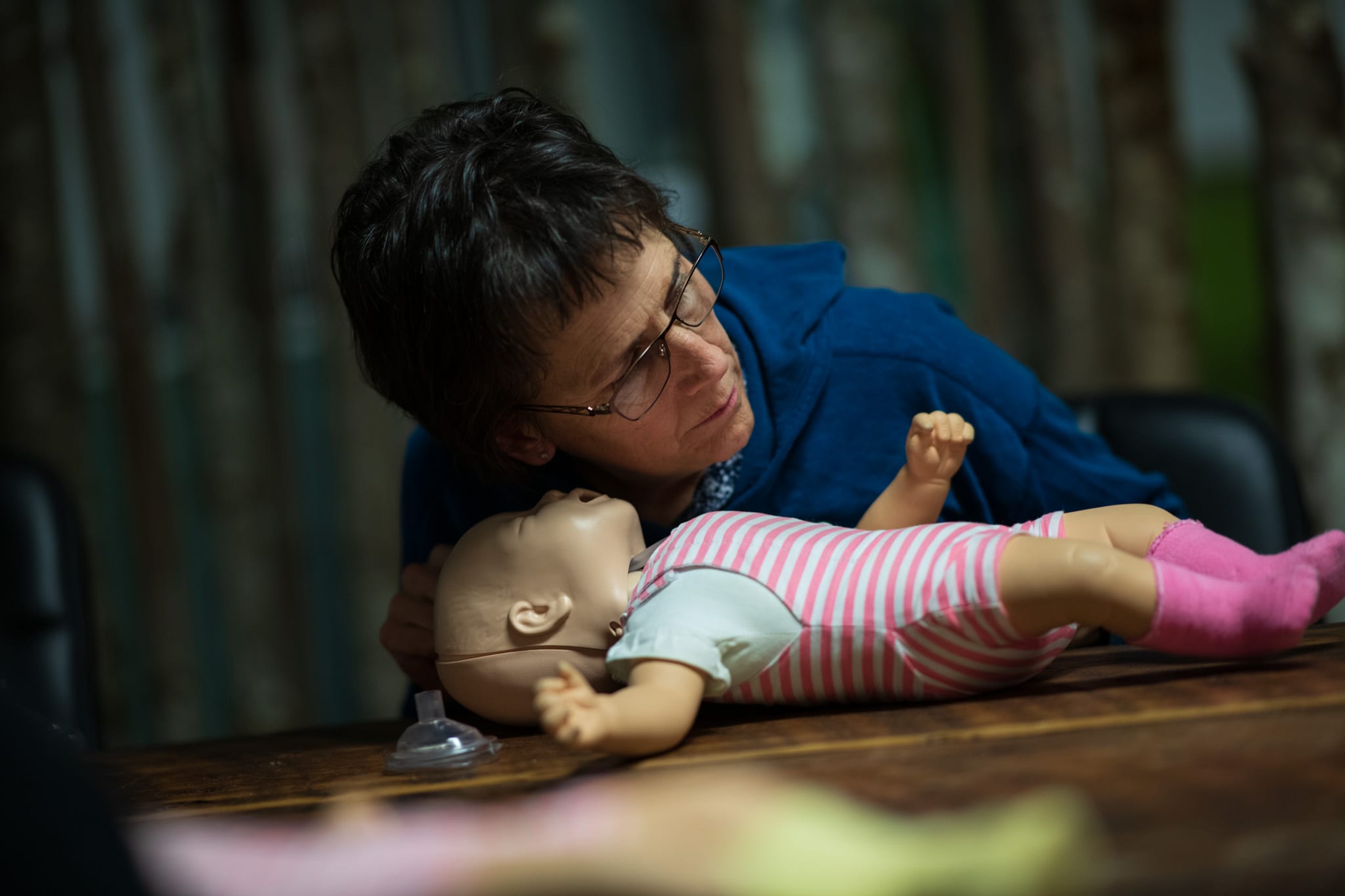 Each class offers new knowledge – even if you've taken multiple classes before, Vital Steps courses are full of interesting tidbits that hold your attention. You learn something new every time.
Courses are offered in the evening – Vital Steps condenses the courses so they're shorter, which means they can be offered in the evening. No missing work!
The floor isn't your only option – if you find it difficult getting up and down from the floor multiple times a day, Jackie makes accommodations for you. Don't stress about over-bending your back or hurting your knees!
All courses are designed to be lively – say goodbye to generic, dull classes that make you want to curl up and nap. Vital Steps classes are tailored to be fun and vibrant – be prepared to have some laughs.
Jackie's a teacher who's in it for the students – Jackie's doing exactly what she wants to do – and that's teaching people how to save lives. Every student is her priority – you always know that you can approach her for extra help or encouragement.
Get These 4 Perks When You Take Vital Steps Courses
1. Mobile First Aid Training

Vital Steps isn't a static classroom in a single location. Jackie offers the super-convenient option of coming to you.

2. A Fresh Environment To Learn In

Jackie's energy and teaching style keeps you alert and inspired to learn. You won't want the class to end!

3. State-Of-The-Art Annie Dolls

Our Annie Dolls are the most up-to-date versions (which are computerized and provide real-time feedback). They give quick feedback that enhances your learning..

4. Less Stress On The Written Test

While the written test still needs to be taken, Vital Steps ensures you are more than ready for it. You won't be thrown to the sharks under-prepared.